Hey Guys,
I'm in the process of replacing the two tensioner pulleys as the grease inside has dried up, and has begun making noise. From the diagram below I'm replacing pulleys in red, number 1 and 2. I've removed pulley 1, which can be seen below.
I've spend half the day trying to find a new replacement pulley. I went to German and Swedish, Euro car Parts and then BMW them selves and non of them sell this particular pulley.
Anyone know of a supplier that still supplies these?, or do I need to buy a whole new after market tensioner?
Part Number on the pulley is: 003-814-149/372 or its F-226-239-2300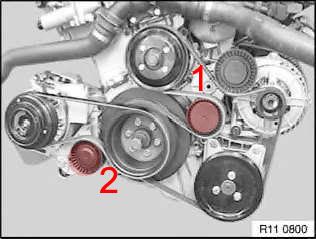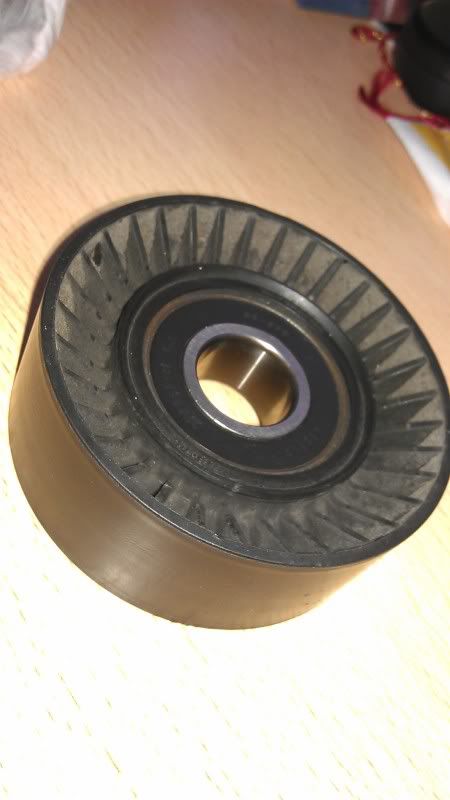 Edited by bmw., 15 August 2011 - 09:30 pm.